Live Updates: Latest News on Coronavirus and Higher Education
Black and Hispanic Students Report Higher Rates of Financial Hardship
April 17, 11:55 a.m. Some 81 percent of college students are facing financial difficulties due to COVID-19, according to a survey of about 1,000 students by the loan management website Student Loan Hero. Hardships include trouble job loss, trouble paying bills and food insecurity. Student loan borrowers report having more troubles than their peers without loans. Most respondents want at least partial student loan forgiveness as part of any government response to the crisis.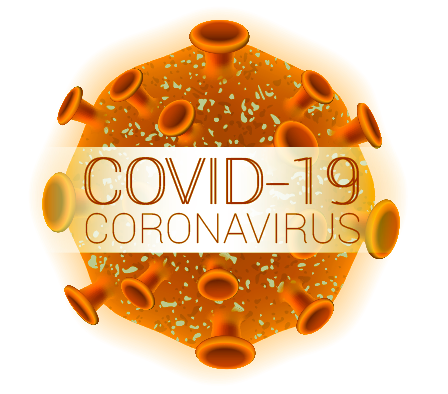 Black and Hispanic students report more difficulties than their white peers. Thirty-three percent of black students are having trouble paying for food and 22 percent are struggling with housing expenses. Among Hispanic students, those figures were 36 percent and 18 percent, respectively. Twenty-one percent of white students reported experiencing food insecurity and 14 percent faced housing issues.
Also worrisome, more than one-third of students are taking on debt make ends meet during the pandemic, according to the survey. Many report anxiety about academics and their chance of finding a job after graduation.
Women's College to Admit Men Ahead of Schedule
April 17, 11:35 a.m. A formerly all-women's college will start admitting men in the fall, though they still won't be allowed to live on campus or participate in sports until fall 2021.
Columbia College, a private institution in South Carolina, had intended to admit men in fall 2021, but sped up the process as remote learning may continue through the next academic year and more students consider attending colleges closer to home, according to a news release.
"These factors are likely to make the summer of 2020 a crucial window in which to enact the expansion of our brand of high-quality, leadership-focused, liberal arts education at a time when it is sorely needed. This is the same motivation that compelled the college to open to men for a brief period after World War II," Peter T. Mitchell, president of Columbia College, said in the release.
UC System Faces Mounting Budget Shortfall
April 17, 11:30 a.m. The University of California spent $558 million in unanticipated costs arising from the coronavirus pandemic in March alone, according to the Los Angeles Times.
Janet Napolitano, president of the UC system, wrote a letter detailing the financial impacts to Gavin Newsom, California's governor, and state legislative leaders. The estimated lost monthly revenue for the system is about $100 million, according to the Times.
Napolitano is asking for more funding to weather the pandemic.
Beyond room and board refunds, costs for moving online and loss of auxiliary revenue, the system is also facing mounting costs from fighting the virus. UC's health centers and researchers are treating COVID-19 patients and searching for treatments.
The state is facing its own budget shortfalls. Analysts estimate California could have a deficit of $35 billion soon.
Education Department Trying to Stop Student Loan Garnishments
April 17, 10:50 a.m. Responding to complaints by congressional Democrats on Thursday that some student loan borrowers who are late on their payments are having their wages garnished, an Education Department spokeswoman said the department is doing what it can to help.
Though the department and the CARES stimulus bill approved by Congress stops student loan garnishments for 60 days, the mechanism for ongoing collection calls for the borrower's employer to follow the department's instructions and to stop garnishing the wages.
"To facilitate this, the department's default student loan servicer has already started reaching out to employers to advise them to stop garnishing wages of defaulted borrowers with federally held student loans," Angela Morabito, a department spokeswoman, said in a statement.
Thus far, loan servicer have contacted the employers of more than 135,000 borrowers, she said, and has started to follow up with phone calls.
If the department receives funds from a garnishment during the time of the involuntary collection freeze -- between March 13 and Sept. 30 -- the department will refund those garnished wages.
In the letter to

Education Secretary Betsy DeVos and Treasury Secretary Steve Mnuchin

, more than 30 House and Senate Democrats demanded to know when garnished borrowers will get their money back. Morabito said the department already has started sending the refunds.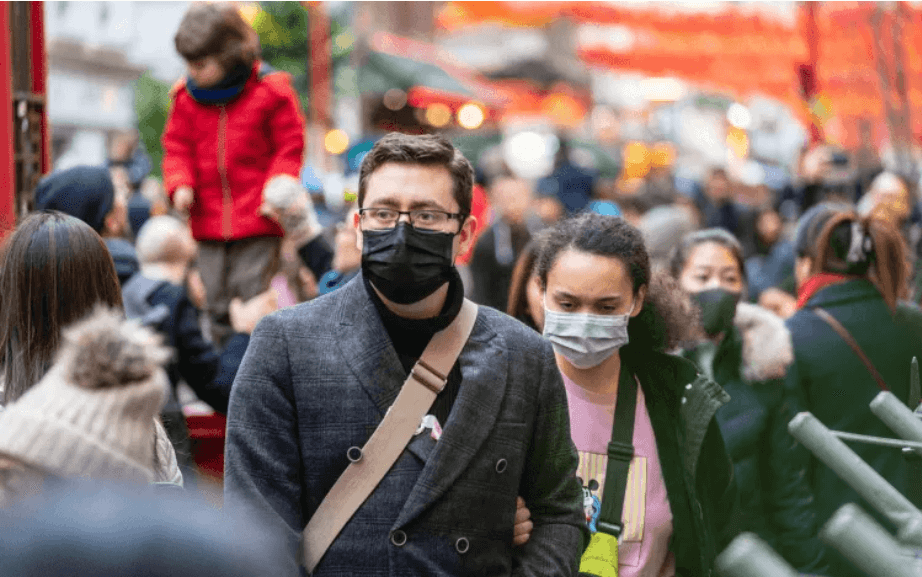 College Graduates Less Likely to Have Lost Jobs
April 17, 9:50 a.m. Workers with college degrees were 8 percentage points less likely to have lost their jobs during the coronavirus crisis compared to workers without degrees, according to a new working paper by a group of researchers from the University of Oxford, University of Cambridge and University of Zurich. The researchers found a 6-percentage point gap in the U.K. between college degree-holders and those without them.
The research project is focused on how the pandemic and government policy are affecting inequality across individual characteristics, including age, gender, occupation, work arrangements and education. It is based on two waves of large, geographically representative survey data from the U.S. and U.K. during the last month. Results are broken down by occupation and income level.
The research indicates that occupation and the percentage of tasks one can do from home explain most if not all of the variation in job loss across the degree gap. Not surprisingly, people in work arrangements or occupations where they are able to do only a small share of tasks at home were more likely to have lost their jobs.
The crisis has increased other existing inequalities in labor market outcomes, according to the research, including the gender gap, with women being more likely to have lost jobs. And women who have been able to work from home are spending more time caring for children and homeschooling them, the surveys found. Overall, the paper describes a large, unequal impact from the ongoing crisis.
"The outlook on the future is bleak with many workers expecting to lose their jobs over the next months," the paper concludes. "The results highlight the need for immediate policy responses that target those groups in the population that are most affected by the crisis."
Democrats Blast Garnishment of Overdue Student Loan Payments
April 16, 4:15 p.m. Following reports that some student loan borrowers are having their wages garnished in spite of a promise in the federal coronavirus stimulus package that the U.S. Department of Education will stop the practice, more than 30 congressional Democrats blasted the Trump administration for continuing garnishments.
"For the hundreds of thousands of struggling student loan borrowers who were seeing their hard-earned wages unfairly garnished, this protection is a critical lifeline and will undoubtedly be the difference between whether these families can pay rent, put food on the table and cover the costs of medical care," the lawmakers wrote in a letter sent Thursday to Education Secretary Betsy DeVos and Treasury Secretary Steve Mnuchin.
Lawmakers also want to know when those who had their wages garnished will get the money refunded, according to the letter, which was organized by Senator Cory Booker, a New Jersey Democrat, and Democratic congresswoman Ayanna Pressley of Massachusetts.
The letter came after the Student Borrower Protection Center said in a blog post Tuesday it "has heard from dozens of borrowers who are still having their wages seized. We fear this happening to thousands more."