Live Updates: Latest News on Coronavirus and Higher Education
U.S. Education Secretary Bety DeVos announced she is making available the $6.2 billion Congress earmarked in the Cares Act to help institutions deal with the financial fallout of the pandemic. DeVos also released the requirements institutions have been waiting to see, dictating how the money can be used.
Under those rules, institutions will be able to use the money to reimburse themselves for what they've spent to give refunds to students for room and board, and other services like internet access. The rules also include prohibitions on using the money for certain purposes, including marketing, recruiting students and increasing endowments.
"This pandemic has made clear every single education institution should make important investments to ensure learning continues when unexpected circumstances arise," DeVos said in a statement. "Accordingly, the additional funds made available today can be used to expand remote learning programs, build IT capacity and train faculty and staff to operate in a remote learning environment so that at any moment institutions can pivot quickly."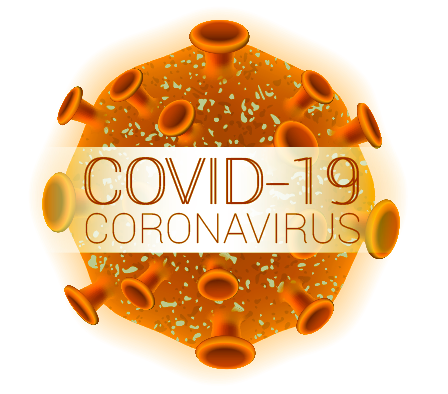 The funding is separate from the additional $6 billion last month's stimulus relief bill set aside for emergency grants to students impacted by campus closures and the shift to online classes.
However, DeVos, in the instructions released Tuesday, urged colleges to use as much of the funds earmarked for institutions on giving more emergency grants to students, especially if they have significant endowments or other resources.
Under the stimulus package, money from both funds are apportioned to colleges and universities based on a formula weighted towards institutions with the most low-income Pell grant recipients.
Cal State Fullerton Plans to Start Fall Courses Online
April 21, 3:06 p.m. California State University at Fullerton is planning to start the fall semester with online courses, the Los Angeles Times reported.
"Based on what we know, we are planning to go to a virtual course delivery in the fall semester," the university said in a statement. "But we will monitor the notices from the various health agencies so we can pivot to other modalities."
A spokesman for the CSU system said Fullerton is the only one of the 23 CSU campuses to make a determination about the fall term. The University of California's 10 campuses are also still considering different options for the fall and have not yet made decisions.
Davidson College Offers Deferred Tuition for Fall
April 21, 2:13 p.m. North Carolina's Davidson College is offering its students the option of deferring tuition bills for this upcoming fall semester. Students, including those who first enroll at the college this fall, can receive their tuition bills in July 2021. All except seniors can defer paying until August 2021. Seniors who graduate next spring can defer the fall semester bill until April 2021, the college said in a statement.
Davidson, a relatively wealthy institution, practices need-blind admissions and meets the demonstrated financial need of all students. Its aid awards comprise grants and work-study jobs, not packaged loans.
Students who take the deferral option can postpone paying part or all of the full family contribution, which is the tuition amount not covered by scholarships or financial aid.
The college appears to be among the nation's first, if not the first, to offer such a deferral option. Davidson said it will decide later whether to extend the same offer for the spring 2021 semester.
"Our primary purpose is the development of humane instincts, discipline and creativity as key to preparing students for lives of leadership and service," Alison Hall Mauzé, chair of Davidson's Board of Trustees, said in a statement. "This adaptation to their urgent needs reflects that purpose and helps us send more of them into the world at a time when we need these smart, driven and kind people."
Franciscan U's Tuition Plan for Incoming Students
April 21, 1:55 p.m. Franciscan University's Board of Trustees on Saturday unanimously approved its new Step in Faith program, which will provide tuition assistance to incoming students.
The program will cover remaining tuition expenses after grants and scholarships for full-time, on-campus, first-year students. It will also create a "special financial aid fund" for returning students "who are experiencing significant financial hardship due to COVID-19," according to a news release.
Students will still be responsible for room and board fees.
Groups Worry Students Will Pay Taxes on Grants
April 21, 1:20 p.m. A coalition of 42 higher education groups is asking congressional leaders to specify that college students will not have to pay taxes on the emergency grant funds from the $2.2 trillion stimulus.
Under the CARES Act, Congress said half of the $14 billion in aid for higher education had to be given to students through grants to help them deal with costs related to campus closures due to the pandemic.
But in a letter to the Democratic and Republican leaders on the House and Senate tax committees, the groups, including associations representing higher education institutions, expressed concern the grants apparently are taxable under the current tax code.
"Taxing this emergency aid would undermine the benefit of the grants to students and negate the intent of Congress in authorizing the aid to help the most vulnerable students. We believe that this is an unintended consequence," the American Council on Education's president, Ted Mitchell, wrote on behalf of the groups.
The Treasury Department does not believe it can change the code. So Congress will have to act, Mitchell said, as it considers a future coronavirus relief package.